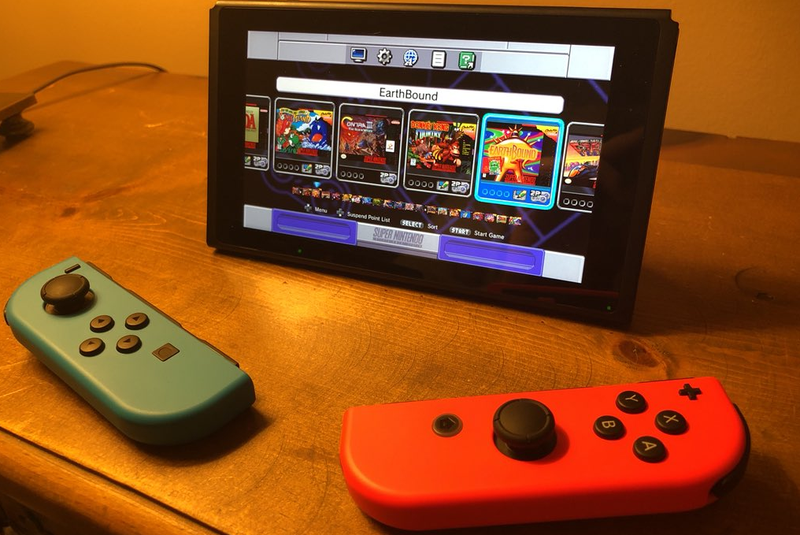 With an update of the Switch 8.1.0, players ask if the SX OS PRO still supports games downloaded on this new firmware. Do not worry, the official SX PRO website has updated SX OS 2.8 BETA. And the CFW Atmosphere 0.9.2 is out too, so, if we prefer to crack Nintendo Switch for free ROMs, we will choose the SX PRO or Atmosphere?
Atmosphere 0.9.2 for Switch 8.1.0
SciresM has just released a new update for the Custom Firmware "Atmosphere" dedicated to the Nintendo Switch. This is mainly emummc oriented since it corrects a number of more or less critical bugs specific to this recent feature. It should be noted that the power management has been improved, that the use of an emuNAND file mode on SD finally works properly and is now compatible with older firmware.
For those who have used this feature on Atmosphere, beware! The names of the parameters of the emummc have been modified, or more exactly, shortened, to make everything more readable. Be sure to correct the corresponding INI file before using this new version of the Custom Firmware. Example: emummc!emummc_enabled becomesemummc!enabled
0.9.2 is Atmosphère's twentieth official release.
fusee-primary was last updated in: 0.9.2.
With thanks to the @switchbrew team, Atmosphère 0.9.2 is bundled with hbl 2.1, and hbmenu 3.0.1.
The following was changed since the last release (full changelog here https://github.com/Atmosphere-NX/Atmosphere/releases/tag/0.9.2)
SX OS 2.8 VS Atmosphere 0.9.2
Use
The SX OS is very simple to handle, it is a must for beginners. And the CFW Atmosphere is hard to use. So if you prefer a very simple way to hack Switch 8.1.0. The SX OS is better.
XCI Loading
The SX OS supports XCI loading, XCIs can be converted to NSP for other CFWs. But the custom firmware Atmosphere does not support it.
Configuration tools
The SX OS license supports the configuration tools, but the CFW atmosphere does not support it.
SX OS license:
Advantages:
XCI files – can mount and read XCI files directly from USB (no need to copy to an SD card)
No need to install each game, it is very simple to handle.
XCI files do not install tickets, so * POTENTIALLY * are not as detectable as NSP files.
USB storage – NSP files can be installed on an SD card directly from a USB storage, no need for PC.
EmuEMMC / emuNAND – potentially allows you to dodge a forbidden console because no recording is stored in the NAND system (online reading under emuNAND is not recommended).
The online LAN feature is very convenient too – allows you to play online with a banned switch
Different official versions of the firmware can be installed in the system and emuNAND (no fuse is burned)
Inconvenients:
Costs money
Can not use advanced KIP features, such as custom kernel modules (overclocking module, etc.)
MUST use the payload injector every cold start.
Atmosphere CFW:
Advantages:
Free
Can use advanced KIP features, such as custom kernel modules (Overclocking module, etc.).
Can start in CFW from Auto RCM – please note that auto-RCM has been widely discussed as potentially detectable by Nintendo and therefore as an "offending" offense.
Inconvenients:
No XCI editing.
No USB storage.
Buy SX OS or install atmosphere?
If you are an advanced player, you can choose the CFW Atmosphere, because it is more complicated to run homebrews. If you are a beginner, then you can buy SX OS license, and you can also buy a SX Gear dongle together.
In this way you don't have to prepare your own cracking tools like atmosphere CFW, such as RCM injector and RCM jig.