Whether you are looking for a break from vaping and using topicals or adding another way to consume CBD, edibles are an incredible alternative. CBD edibles provide a more comfortable style of consuming CBD because you can customize them to your liking or buy from the available stores.
Making your own CBD edibles gives a chance to ensure the use of quality products and healthily making them. You can make various edibles at the comfort of your home, like cookies, gummies, chocolates, and a collection of beverages.
The next time you feel anxious or stressed out, you can buy some CBD Sunday Scaries or use some of the simple recipes we will guide you on below. We will also give you some valuable tips for a smooth time in the kitchen as you prepare the CBD edibles.
Tips for Using CBD in your Kitchen
Make sure to use high-quality CBD oil since there are many counterfeits in the market, so do your due diligence on the oil products.
For better results, CBD works best when infused in fatty products like coconut oil or butter.
Avoid heating your CBD oil directly on fire because it decreases its effectiveness.
Beginners should start with small portions, and you can increase it over time to your desired effect.
Always store your CBD oils in a cool, dry space so that you can use them longer.
CBD Cookies
If you are looking for a way to enjoy your weekend afternoon after a long week, this four-serving recipe will come in handy.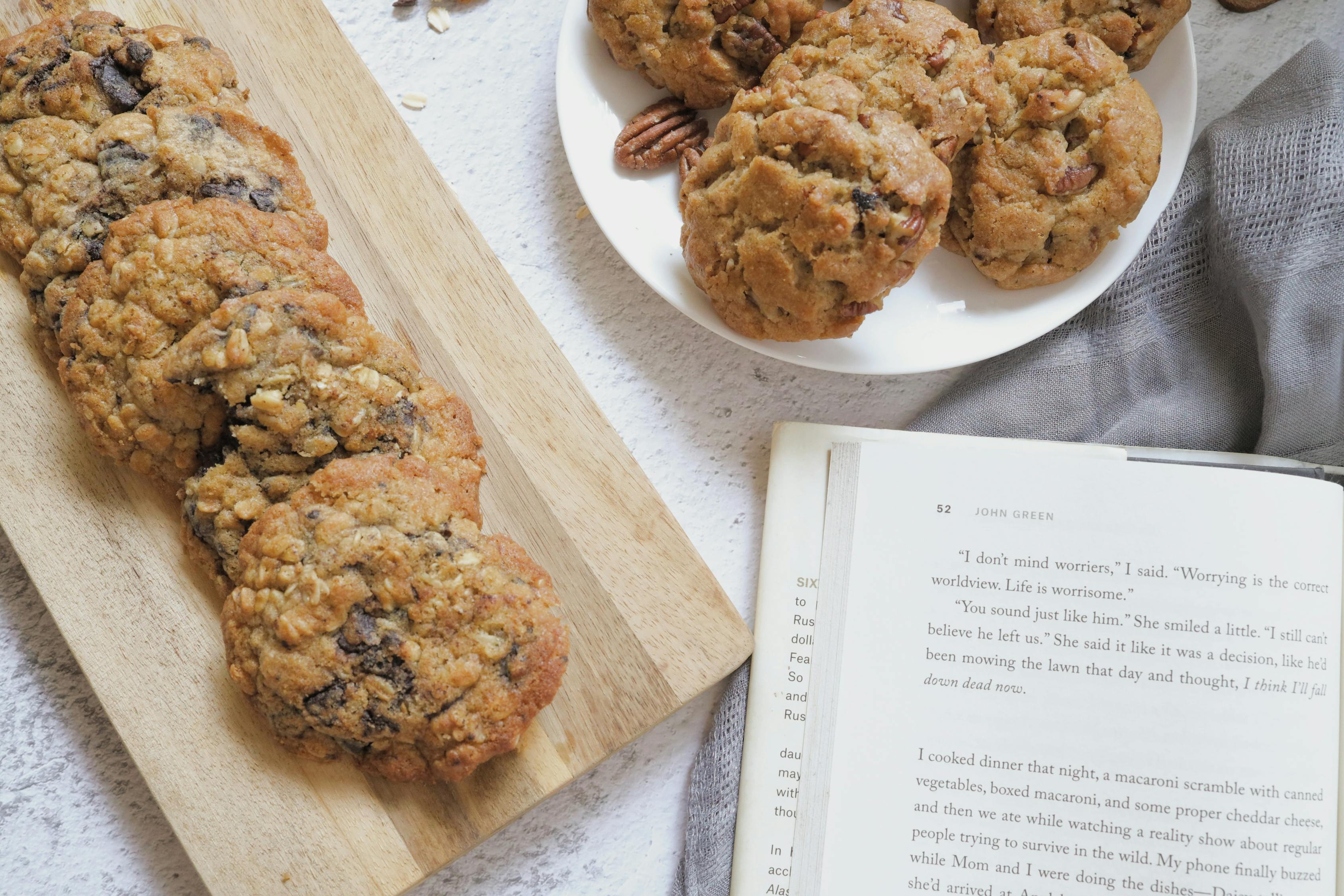 Ingredients
20 milligram of CBD oil
Two tablespoons of unsalted butter
Four tablespoons of your favorite chocolate chips
Half cup of flour
Half teaspoon of vanilla flavor
Two egg yolks
A third cup of brown sugar
A quarter teaspoon of baking soda
Two tablespoons of pumpkin seeds
One flaxseed
Instructions
Preheat the oven to 325 degrees
Mix butter and sugar until they form a pale cream. Add the egg yolks as you stir, then add vanilla essence and the CBD oil and mix.
Combine the flour, baking soda, and salt and mix properly.
Add that mixture to the first one, and add the chocolate chips, pumpkin seeds, flaxseeds, and stir.
Line your baking tray, and separate the dough into four equal portions, then place them on the tray, each at a distance.
Bake the cookies for 15 to 20 minutes until they are golden brown. Remove them from the tray after cooling and transfer them to a serving bowl and enjoy.
CBD Chamomile Tea
For cold evenings when you want to fall asleep in a calm way, this 2 cups serving recipe of CBD chamomile tea will take care of that.
Ingredients
2 cups of unsweetened milk
Two tablespoons of loose tea leaves or two tea bags of chamomile tea leaves
A quarter teaspoon of ground ginger
A quarter teaspoon of ground nutmeg
chamomile flowers
10 milligram of CBD (Probably infused in coconut oil or butter)
Two tablespoons of maple syrup
Instructions
Heat the milk in a medium pan but do not allow it to boil.
Put the tea bags or tea leaves in a strainer and add the maple syrup as you mix.
Add to the mix the CBD oil, ginger, and nutmeg.
For the ingredients to mix well, blend them in a blender to your desired foam.
Add chamomile flowers to garnish the tea and enjoy your cup.
CBD Chocolates
Who does not like chocolates and better still to have them in a much beneficial ingredient like CBD on a Sunday afternoon.
Ingredients
One cup of unsalted butter
One cup of chocolate chips
Half a cup of honey
One teaspoon of vanilla essence
CBD oil
Instructions
Put a large saucepan with water and add a heat-proof dish inside the saucepan but do not put it in direct contact with the water.
Heat the pan under low heat, and pour the butter into the heat-proof dish while stirring.
When half of the butter is melted, add the chocolate chips and mix them.
Once mixed evenly, turn off the heat and allow the mixture to cool, but it should not harden.
When it is cool enough, add honey, vanilla essence, and CBD oil and pour it into a mold.
Please place it in the refrigerator or freezer until it solidifies, then you can cut it to your desired pieces and enjoy.
Conclusion
Making CBD edibles does not have to be such a hustle with these easy DIY recipes. Every once in a while, take a break from vaping and topicals and try out some CBD gummies, chocolates, cookies, and beverages. Apart from enjoying CBD, it is also a way for you to learn a new skill and ease up from work or school stress.
Remember that the CBD dosage depends on the number of servings per recipe and how fast you want the effect if you are a regular user. You can also get these edibles from your nearest CBD store or online, but remember to do your due diligence.
References
https://www.health.harvard.edu/staying-healthy/cbd-products-are-everywhere-but-do-they-work
https://www.health.harvard.edu/staying-healthy/know-the-facts-about-cbd-products
https://www.forbes.com/sites/karlaalindahao/2019/03/12/best-cbd-products-and-best-cbd-edibles-2019/?sh=105467f96149